National Museum of Qatar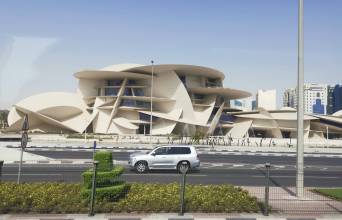 The National Museum of Qatar is a national museum in Doha, Qatar. The museum opened to the public on 28 March 2019. The building, which was constructed in place of the original Qatar National Museum, was designed by architect Jean Nouvel who got his inspiration from the desert rose crystal, which can be found in Qatar.
The museum site includes Sheikh Abdullah bin Jassim Al-Thani's Palace, which is the heart of the Qatari national identity.